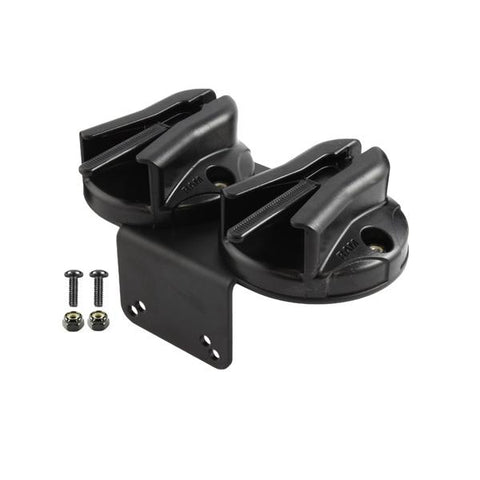 RAM Tough-Box™ Console Double Microphone Clip Base with 90 Degree Mounting Bracket (RAM-VC-MC2)
Here at RAM we are all about options. Even when approaching a simple design we make sure to present several options to our customers so we are sure to meet and exceed their expectations. Take a look at the new line of microphone clips for the RAM Tough-Box™ Console System. The RAM microphone clip features a no-fail safety latch which holds the microphone securely while not in use. This latch can also be easily removed to achieve a quick release feature. RAM products are made in the USA and are back by the renowned NPI Lifetime Warranty.
Specs & Features
Material: High Strength Composite & Powder Coated Marine Grade Aluminum
Note: Part number reflects product packaged in clear clam shell for store shelf display.
Weight: 0.55 lbs.
---
We Also Recommend