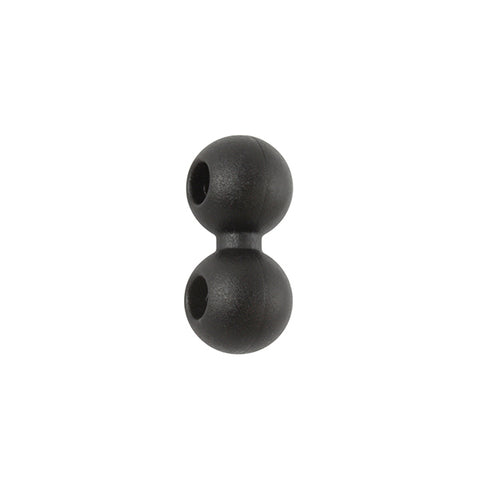 RAM® Snap-Link™ Short Double Ball Adapter (RAP-SBA-RRU)
The RAP-SBA-RRU consists of a 1.43" overall length arm with double RAM-to-RAM balls at each end. This arm serves as middle attachment point between the RAM-HOL-UN7U and RAP-SB-187BU.
Features & Specs:
Ball/Socket Size: RAM Snap-Link (3/4")
Weight Capacity: 0.5 lb
Materials: High strength composite
Weight: 0.04 lbs.
Package Content:
Contains 1 x RAM® Snap-Link™ Short Double Ball Adapter (RAP-SBA-RRU)
---
We Also Recommend